Cristina Aggazzotti MS is a PhD candidate in Linguistics at Harvard University. Her main areas of interest include computational linguistics, the syntax-semantics interface, and cognition and language. She is currently working on a computational linguistics project, which shows how synchronous tree-adjoining grammar can capture both the syntactic distribution and semantic representation of reflexives and reciprocals in a unified way. Her programming experience is primarily in MATLAB and R, but she has also worked with Prolog, OCaml, and Python. Cristina has mainly studied Romance languages.
She holds a Master of Science in Cognitive and Decision Sciences from University College London. In her dissertation, she used causal Bayesian networks to formalize crime scripts and applied this technique to the crime of cash-in-transit robbery. She earned a Bachelor of Arts in Applied and Computational Mathematics and Bachelor of Arts in Linguistics from the University of Southern California.
At ALIAS Technology, Cristina is managing scholarly research in LEGLER and serves on the Linguist Support Team.
---
Ángela Almela, PhD  is a corpus linguist who specializes in English and Spanish. She earned her M.A. in English Language and PhD with distinction in Linguistics at the Universidad de Murcia, Spain. Her doctoral dissertation developed and tested a method for deception detection in English and Spanish. Her lines of research include forensic, computational and applied linguistics, within which she has published over 50 articles in journals, conferences, and book chapters, several of them in JCR-indexed journals. Furthermore, she has been involved in research projects with Indra Software Labs S.L.U. and Universidad Carlos III, among others. She has also been a visiting scholar at Fondazione Bruno Kessler (Italy), Freie Universität Berlin (Germany) and Institute for Linguistic Evidence (USA).
Dr. Almela has taught language and linguistics at Universidad de Murcia and Universidad Católica San Antonio (Spain). Currently, she is an Associate Professor at the University Center of Defense at the Spanish Air Force Academy (MDE-UPCT).
At ALIAS Technology, Angela serves on the Linguist Support Team for SynAID, Profiler and WISER1.
---
Gema Alcaraz- Mármol is a corpus linguist who specializes in second language acquisition including instructional methodologies for English as a Foreign Language. She earned her Ph.D. in Applied Linguistics at the University of Murcia in 2011 and her official recognition as an associate professor by ANECA (National Agency for Quality Assessment and Accreditation of Spain) in 2015.
Her research interests include Corpus Linguistics, Computational Forensic Linguistics and L2 acquisition, within which she has published more than 40 papers in well-respected journals as well as book chapters.
At present she works at the Department of Modern Languages in the University of Castilla-La Mancha (Spain). She currently teaches EFL, teaching Methodology and English for CLIL.
At ALIAS Technology, Gema serves on the Linguist Support Team for SynAID and Profiler.
---
Subhash Chandra MD is a medical doctor with specialties in both forensic pathology and forensic psychiatry. For his specialty in forensic pathology, Dr. Chandra completed a three year residency in forensic and legal medicine at Lady Hardinge Medical College, in New Delhi, as well as a two year residency in forensic and legal medicine at the All India Institute of Medical Sciences, also in New Delhi. For his specialty in forensic psychiatry, Dr. Chandra completed his psychiatry residency at SUNY Downstate Medical Center (SDMC/KCHC) in New York.
Dr. Chandra is Resident Fellow Section (RFS) Representative to the American Medical Association – International Medical graduate Section (AMA–IMGS) Governing Council and alternate delegate to AMA RFS. He is New York State Psychiatric Association (NYSPA) Area II Resident Fellow Member Representative.
He has been a panelist and key speaker at AMA Symposium and Webinars held for International Medical Graduates. He was honored with 'Rappaport Fellow' award (2014-15) by American Association of Psychiatry and Law (AAPL) for his involvement in medical education, multiple research activities and leadership.
Subhash has conducted research in suicide for many years. At the Institute for Linguistic Evidence, Subhash has used text analysis tools including SNARE for the analysis of Hindi suicide notes.
Currently, Subhash is a Forensic Psychiatry Fellow at the University of Pennsylvania Health System.
At ALIAS Technology, Subhash supports ThreatAssess, SQUALL and Profiler.
---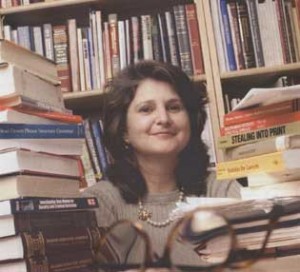 Carole E Chaski PhD is a syntactician and computational linguist who specializes in tools for the analysis of syntactic variation. She attended St. John's College in Annapolis and earned her A.B. magna cum laude in English and Ancient Greek at Bryn Mawr College. After teaching high school English, she earned her M.Ed. in Psychology of Reading at the University of Delaware and her M.A. and Ph.D. in Linguistics at Brown University. Her doctoral dissertation researched the loss of the Greek infinitive from Homeric to early Modern Greek from the analytical perspectives of three major syntactic theories (government-binding, head-driven phrase structure grammar and lexical-functional grammar). She has programmed in Pascal, PL-1, LISP, Visual Basic, Visual C#, Python and Filemaker. She has used statistical software such as SAS, JMP, Weka, R and SPSS.
At ALIAS Technology, in addition to her executive roles, she serves on the Linguist Support Team for SynAID, Profiler and other modules as cases warrant.
---
Lauren B. Collister PhD is a sociolinguist specializing in computer-mediated interaction. She earned her Ph.D. in Sociolinguistics from the University of Pittsburgh; her dissertation research was an ethnography of a virtual world, focusing on multimodal language use and identity. Other topics of research interest include social media, language variation, and semantic shift. She serves as an expert for the media on online language use, especially emoji and other symbols. She provides consultation on language use in social media and is broadly interested in perceived anonymity and threats in online spaces.
Her current professional work is in Scholarly Communication, where she studies copyright law and publication ethics. In addition to outreach to faculty and students about copyright and intellectual property, she studies the effects of publisher policies on the use of and access to scholarly work.
She is a member of the Linguistic Society of America, The Association for Linguistic Evidence, and the Association of Internet Researchers.
At ALIAS Technology, Lauren serves on the Linguist Support Team for SynAID and Profiler.
---
Nan Decker PhD is a syntactician specializing in grammars for machine translation and other applications. She earned her BA in English from Wellesley College, M.Ed. in Deaf-Blind Education from San Francisco State College, and Ph.D. in Linguistics from Brown University.  Her experiences teaching deaf-blind students at Perkins School for the Blind sparked an interest in the complexities of syntax acquisition and led her to work at WGBH-TV, where she was part of a team that developed a captioning system for hearing-impaired viewers which controlled syntax, vocabulary and inferential content.  Her doctoral dissertation concerned syntactic cues to discourse structure in hard news reports.
After earning her doctorate, she went on to work at Mead Data Central (now LexisNexis), where she designed a grammar for identifying legal citations in a large online database.  For over twenty years, she worked in the field of machine translation, first at Language Engineering and then LogoVista U.S., building a richly annotated online dictionary and grammar for automatic translation of written English text to Japanese text.
At ALIAS Technology, Nan serves on the Linguist Support Team for SynAID and LEGLER.
---
Michael J. Harris PhD is a phonetician who specializes in speech rhythms, prosody and corpus linguistics of Spanish, Portuguese and English. Dr. Harris earned his PhD in Hispanic Languages and Literatures with a focus on Iberian Linguistics from the University of California, Santa Barbara. His dissertation research focused on a prosodic method for differentiating speakers of Spanish in terms of their status as native speakers, heritage speakers or second language learners. Michael has published several academic papers and presented at multiple national linguistics conferences on subjects such as bilingual speech rhythms, acoustic correlates of Spanish speech rhythms, the accusative-oblique alternation in Spanish clitics and syntactic priming of the Portuguese inflected infinitive. His other research interests include the dialectal variation of Spanish vowels, and the use of corpus linguistics methodology in phonetics. Michael's skillset as a linguist includes both phonetics/phonology and syntax.
In his research, Michael employs empirical methods and statistical modeling to provide scientifically verified perspectives on human language use. He has a strong background in statistical evaluation of real-world linguistic data. He has expertise in the R language and environment for statistical computing which he uses for statistical analysis and graph generation. Michael has conducted research for the Institute for Linguistic Evidence and attended the ILE Summer Workshop in 2014.
Michael's interest in empirical research in the sound systems of human speech have led him to investigate phonetics and phonology in general, prosody in particular, and to apply his expertise to forensic issues. He has co-published and presented on the application of prosody analysis in forensic linguistics and has demonstrated that prosodic variation can aid in both language and speaker identification.
Currently, Michael works in the tech industry, coordinating premium accounts for a major software provider. At ALIAS Technology, Michael servers on the Linguist Support Team for SynAID and Profiler.
---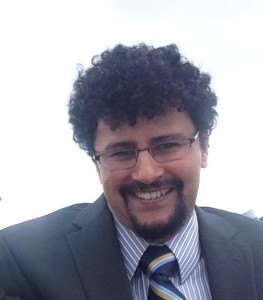 Abdesalam Soudi PhD is a sociolinguist specializing in Arabic linguistics and the language of medical interactions. Dr. Soudi earned his PhD in Linguistics applied to the human-computer interface in doctors' consultations, from the University of Pittsburgh. His research has several commercial applications to the field of Electronic Health Records (EHRs).
Currently, Soudi holds teaching appointments with the department of Linguistics and the department of Family Medicine at the University of Pittsburgh Medical School. Dr. Soudi co-directs a Masters level Cultural and Linguistic Competence course through the Institute for Clinical Research Education. He is also Advisor of the Linguistic internship and consulting course at the University of Pittsburgh which connects linguistics to the community and industry.
He is a member of The Association for Linguistic Evidence (TALE), Linguistic Society of America (LSA), HIMSS (Healthcare Information and Management Systems, Arabic Linguistic Society (ALS), American Anthropological Association (AAA), and International Medical Interpreters Association (IMIA).
At ALIAS Technology, Soudi serves on the Linguist Support Team for Profiler.